The most innovative pool builders
Crown Pools is a custom pool builder known for unique and innovative designs.; recognized as a top pool builder in The Woodlands, Texas. and is a member of the Better Business Bureau for over 10 years. We pride ourselves in quality, craftsmanship, and customer care. Our extensive photo gallery offers clients the ability to view the quality work that we do and we will provide customer testimonials upon request. Crown Pools also specializes in landscaping design, pool and spa remodels, water feature construction, fire places, fire pits, outdoor living areas, summer kitchens, pizza ovens, decks, ball courts and more.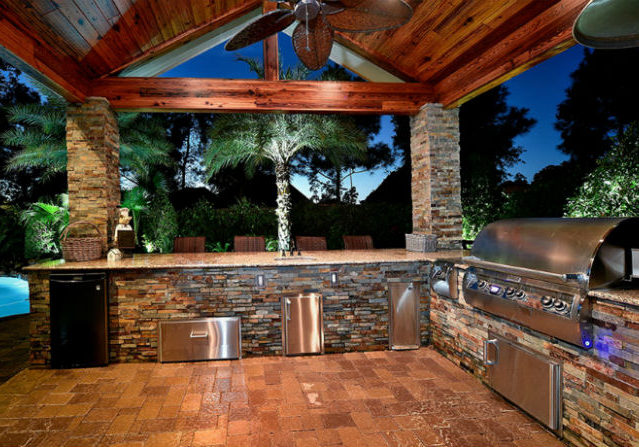 Our staff is dedicated to customer service and can be reached at (936) 447-9480. Our office hours are Monday thru Friday 9am to 5pm. Shane Runyan, President of Runyan Contractors LLC, is actively involved in every aspect of the Crown Pools experience.
We have been working with Home Builders and Home Owners in The Woodlands, TX, Spring TX, Conroe TX, Montgomery TX, Cypress TX, Tomball TX, Willis TX, and Houston TX, for over 10 years. Crown Pools prides itself on developing truly customized plans that complement our client's home. We are dedicated to creating outdoor living areas that meet our customer's specifications and ultimately exceed their expectations.
Crown Pools will provide you with a master planned design for your turnkey project. A custom design unique to the individual; No two pools are alike. We focus on quality design, customer service and craftsmanship, to ensure your experience will be "The Royal Experience"!
We offer complimentary design consultations. We then provide our clients with a unique 3D color plan and an artist representation integrated with your own personal home, so that you can see exactly what the finished product will look like. We offer pool tours and an extensive photo gallery to view our work. Our prices are fair and competitive with the pool industry. Our turnaround time is about 6 weeks-8 Weeks, depending upon the complexity of the job. We warranty our work and we are always available to answer questions or concerns that you may have. Crown Pools goal is to make your pool building experience enjoyable, exciting and stress free. We will provide you with a copy of our liability insurance policy, customer referral list, and waivers of lien upon request.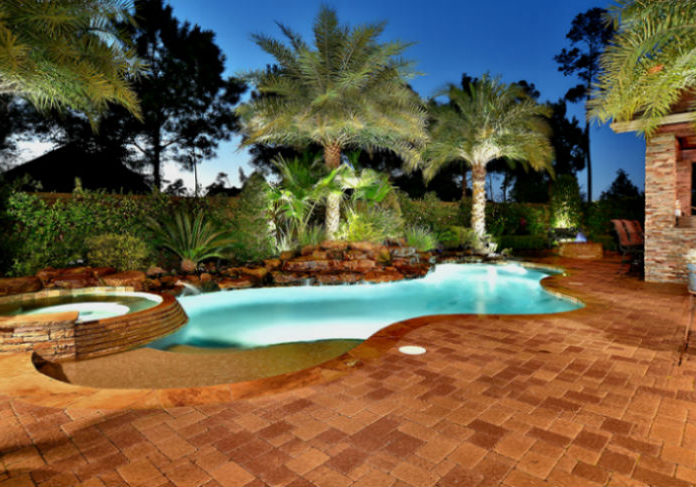 Shane Runyan, owner and operator, has been building Luxury Custom pools in the area for many years and has over 20 years in the construction industry. Shane takes personal pride in every detail that goes into a Crown Project. He creates pool designs that are both unique and innovative to fit each individual's lifestyle, personality and budget. He personally oversees all areas of design and construction from start to finish.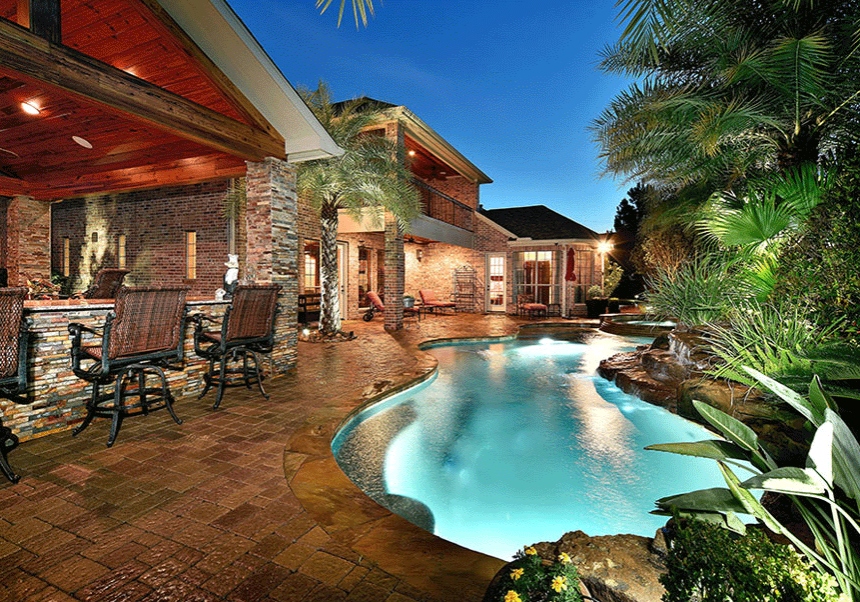 Owner on site design, sales and construction management at all phases of project.
Master planned designs for a turn-key project.
Some pool builders offer only a few pool styles, whereas Crown Pools focuses on a custom design unique to the individual; No two Crown Pools are alike. We also do not focus on volume of pools but pride ourselves in quality design and craftsmanship.